1962 GMC long bed 4x4 chassis
(Click any image to enlarge)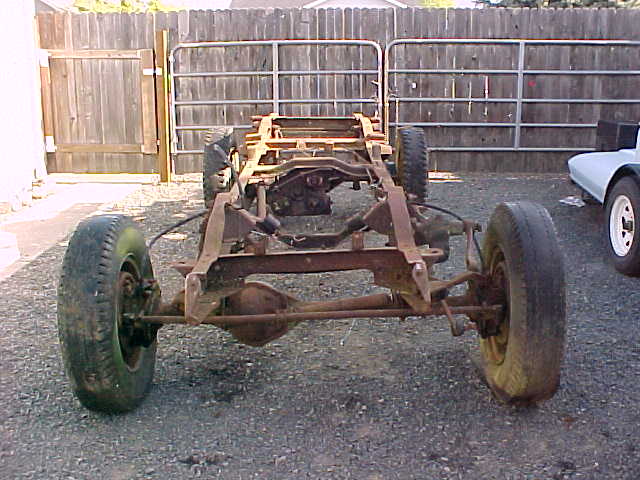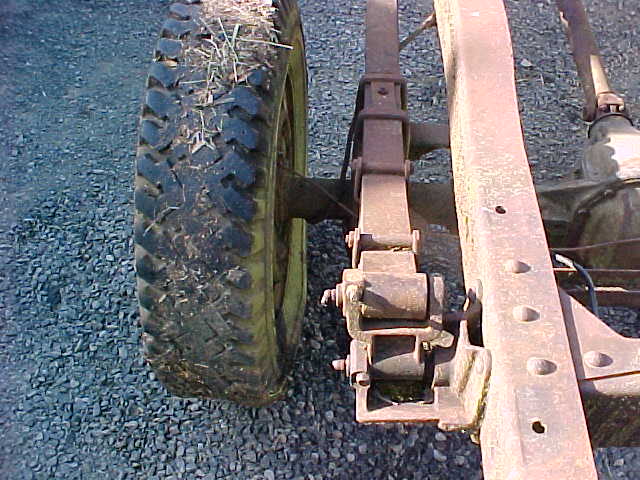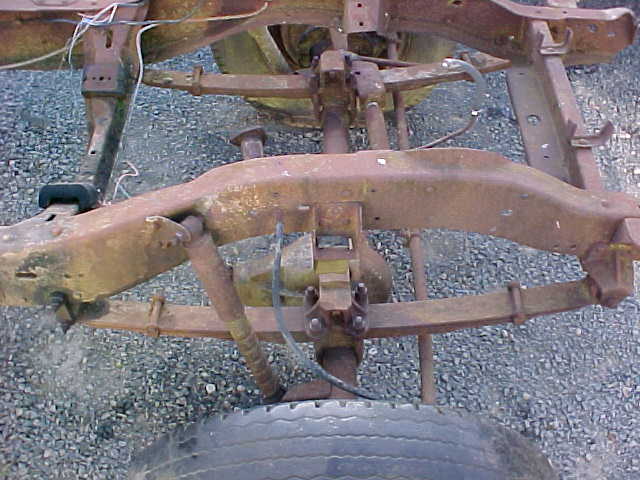 My Dad and I found this chassis cruising the country looking for trucks in my year. We stopped at a man's house, he had 10
trucks of this vintage. We stopped and talked to him and told him what we had. With our truck being converted from a two wheel drive to a four wheel drive it was not at the original height these four wheel drives were at. We were able to use the hangers, leaf springs, and blocks.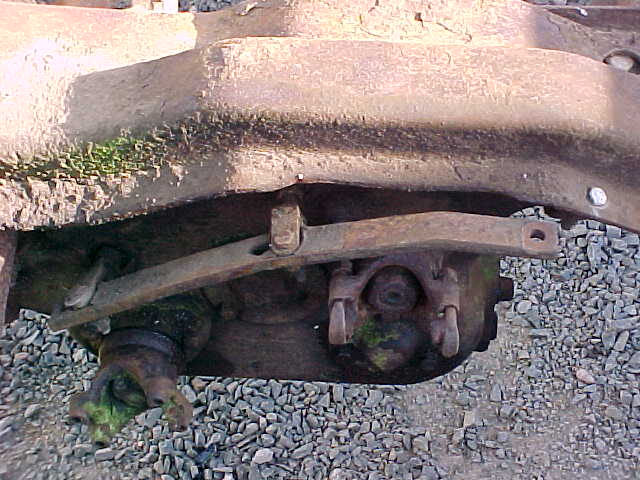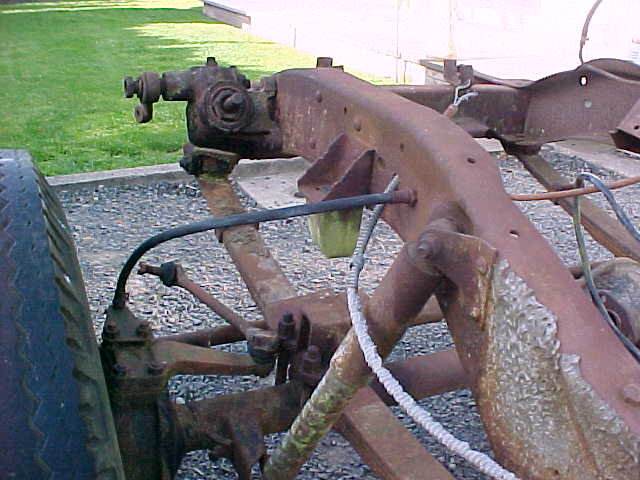 The trucks in these vintages had trasfercases that were independent from the transmissions. Since the previous owners of my truck converted my truck from parts off of a 1971 the transfer case is married to the transmission. My plans are to use this transfer case and put a turbo 350 transmission in my truck.